Explore The Variety Of

Skirting In Wooden

Material At Our Platform
Because wooden floors and walls are the new trend, only wooden skirting can complement this kind of interior styling. Our company offers premium-quality skirting options made of high-quality wooden materials including oak, MDF, hardwood, and many more. Understanding the fact that skirting colors can alter your room's decor theme, we ensure the availability of every wood shade in lighter and darker tones to complement your space well.
Moreover, we offer off-the-rack as well as custom skirting options in wood material with the measurements and shade of your choice in Abu Dhabi.
Get A Free Quote right now

Being a top-notch home improvement provider, we offer every treatment regarding floor  like wood and PVC  skirting. Our experts always prepare your wall base before installing wooden skirting. They ensure 100% reliable and smooth finishing following quick and innovative manners.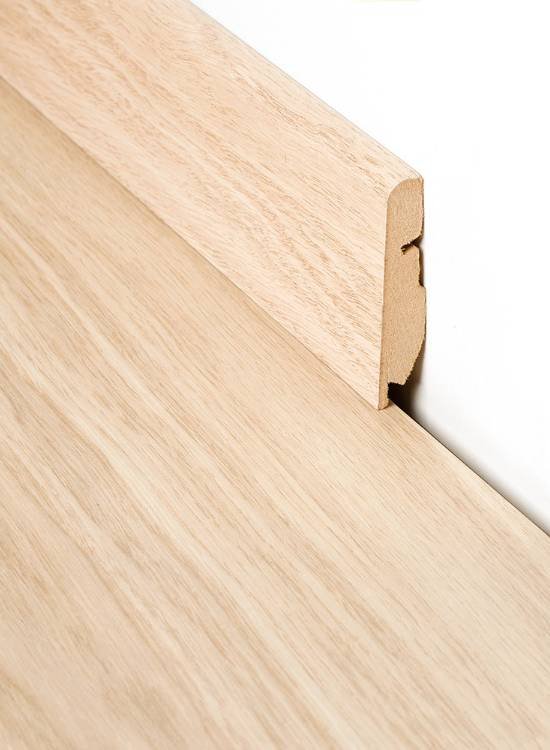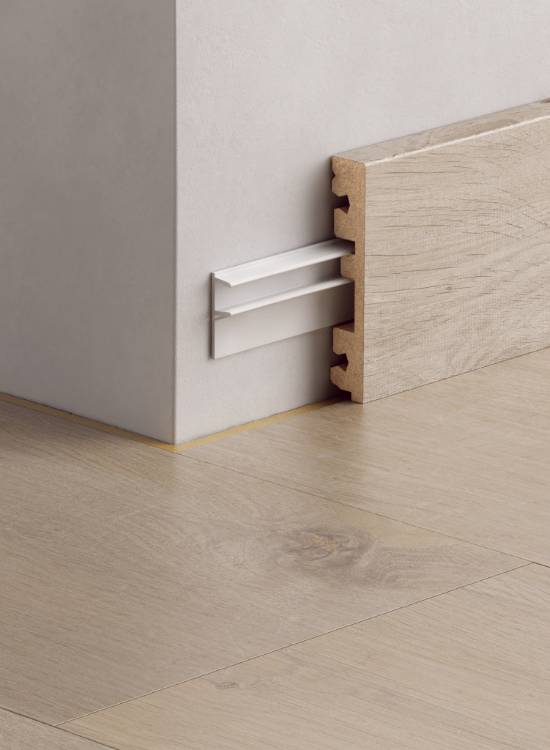 Have A Look At the Advantages Of Our

Wood Floor Skirting
Availability Of Shades: Our wooden skirting boards, made of premium-quality wood, come in every wooden shade to beautify your place.
Increased Resale Value: Our wood skirting UAE always contributes to adding to your place's resale value because of its sublime quality and appearance.
Easily Maintainable: Unlike other skirting boards, our wooden boards consist of high-quality coating that helps them bear moisture damage with no chances of color fading or swelling.
Affordable Pricing Structure: We always design a flexible pricing chart for our wood material skirting for your convenience without compromising serving manners and quality.
100% Quality Material: Our company offers free wood samples at your doorstep in Abu Dhabi so you can double-check the quality of the product.
Thank You Notes | Customer Reviews

Thank you for your quick servicing and affordable rates. I'll hire your team again for flooring treatments.

You guys are doing great by providing on-time services, reliable and high-quality products in Abu Dhabi. Lots of appreciation from my side.
Thank you for your quality skirting; it exactly matches my place's wooden floor, hence beautifying the entire interior appearance. Highly recommended!
Skirting Customization Services
We Offer Maximum Customization Options For

Wood Skirting Design
Talking about our wood luxury skirting collections, we are providing maximum customization options so you can get the exact skirting board you require. We have a variety of premium-quality wood materials, including oak, maple, MDF, and engineered wood, and you can choose any of them for your skirting board. Moreover, you can get any hues, patterns and accessorizing with no extra charges.
Reason For Choosing Our

Wood Skirting Treatments

In Abu Dhabi?
Being the #1 flooring provider in Abu Dhabi, we present a complete range of wooden floor skirting, ensuring flawless quality and affordable pricing structure. We offer off-the-rack and custom skirting options with a variety of wood materials and shades so you can pick the suitable one for your place. Our experts are available round the clock for online consultations and bookings. Abu Dhabi Vinyl Flooring offers the most reliable installations and alterations for wood material floor skirtings in Abu Dhabi. Furthermore, we also provide free skirting samples at your place with no charges, so you can check our product quality before making a purchase from us.
Drop us an email to get a free quotation regarding our wood wall skirting with no delay. Our team ensures 24/7 availability for online consultations and bookings.
Frequently Asked Questions
It helps beautify your place's interior, increase the resale value of the building, and beautifies your building's flooring. Our wooden floor skirting is easily maintainable because of the high quality material and protective coating we use.
Wood can never become water-resistant; we offer moisture-resistant wooden wall skirting that contains proper finishing along with a protective coat for a longevity.
Call us or drop a request to get custom-made skirting at your place in Abu Dhabi. You can also get a free wood skirting sample to check the quality.
Yes, you can get MDF skirting boards from us. We offer every type of wooden skirting in Abu Dhabi; you can choose any wood material, finishing, and color.