Give A Brand New Look To Your Home With SPC flooring Abu Dhabi

Are you searching for the best flooring that gives your home a brand new look? Then SPC flooring Abu Dhabi is the most innovative flooring option to make a luxurious interior.
Abu Dhabi Vinyl Flooring offers very cheap flooring services compared to other countries abroad. We also have our staff to change floors and improve skills. We offer quality floorings such as kitchen flooring, laminate flooring, and solid wood flooring.
We have many categories to stand out of the box and achieved high valuable positive reviews from customers from all over the globe.
INSTALLATION OF SPC FLOORING ABU DHABI
SPC flooring Dubai is very easy to install because the planks are designed with interlocking grooves. And no nails or glues are needed in the installation process. So, if you want to install the best flooring in your home, follow the instructions:
Tools and materials needed to install this floor 
Utility knife & straight edge
Measuring tape
Shears for cutting around irregularly shaped objects
1/8″ spacers
Transition moldings and baseboards
SIMPLE AND EASY STEPS TO INSTALL SPC FLOORING 
At the start of the installation of SPC Floor, a corner and a tongue away from the wall should use. Enable for product expansion a minimum gap of 3/8 "(10 mm). The void will fill with transition moldings or bases.
When positioning the first lines, interlock the short ends with an angle of 15-20 degrees by inserting the tongue into the grooves. Install a sequential board (5.75) "on the short end and maintain a consistent line-up. Place this first line along the selected wall with spacers in support of the minimum distance.
Maintain the seams between the planks close. When you lock the boards together to create a tight line, you can feel and hear the click. The division between planks should not be apparent. If the seams are not clean, immediately remove the boards and try again.
It is highly recommended that the short seam seams be placed in a straight line while mounting our SPC flooring in Abu Dhabi.
To start the second row, use a straight edge and a tool knife to measure and mark the plank and then snap it out.
Advantages of Installing SPC Flooring Abu Dhabi
One of the best benefits of SPC flooring UAE is its strength. It is a durable material and is suitable for many types of flooring in Abu Dhabi. 

It is a popular choice for people with high traffic areas. 

Moreover, it does not easily scratch and is extremely flexible. This material is very affordable and is a good choice for homeowners with kids. 

Aside from being durable, it is also attractive to look at. For these reasons, it is one of the most popular flooring types in the UAE. 

It can add instant beauty to any place and can be easily cleaned.

These cost-effective flooring options are available at affordable prices.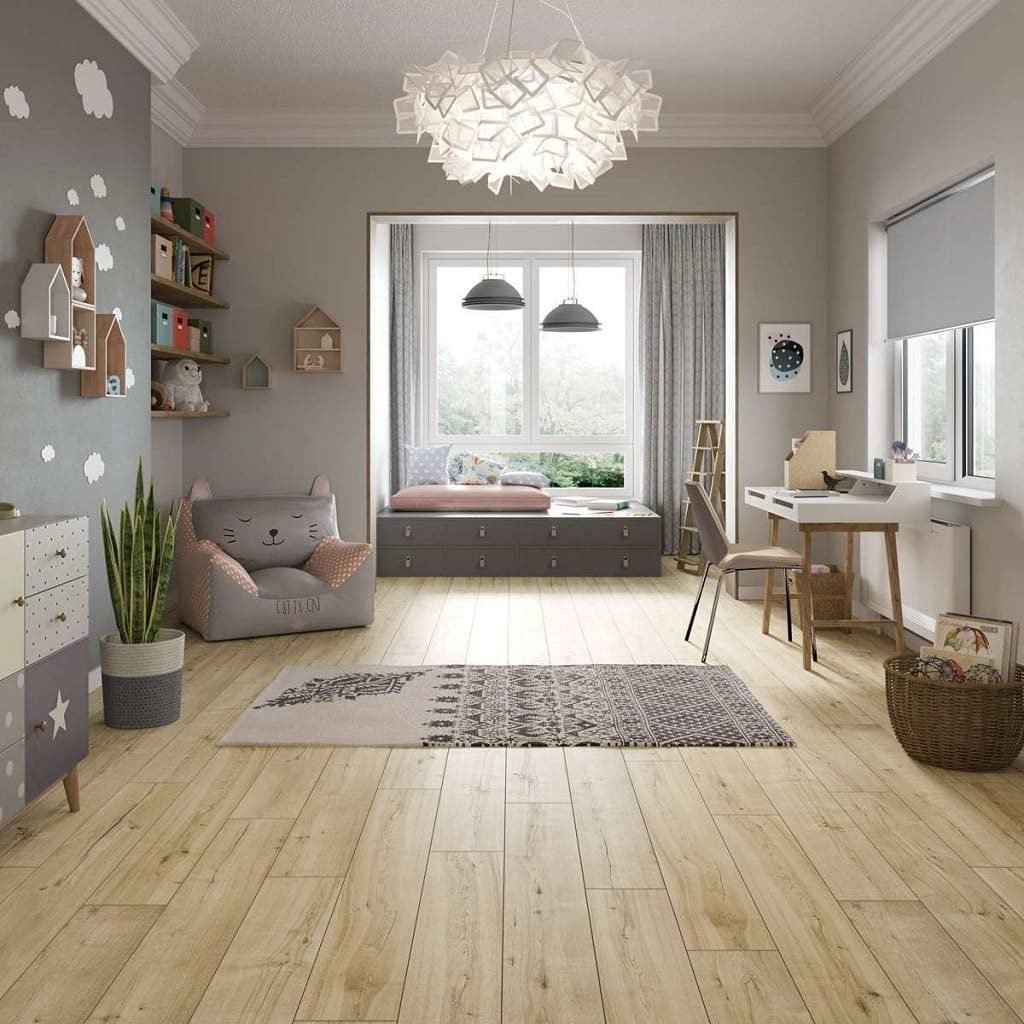 About us!
We would suggest an SPC floor in UAE if you want something entirely practical, strong, and carefree. SPC is available in a range of styles, textures, and colors for households and families.
Our mission is to provide the best quality services like wallpaper fixing and other products while providing the most personalized service to suit customer needs.
We are all profoundly grateful to our customers and dedicated to delivering new solutions to all consumer needs.
If concerning the SPC flooring price UAE, our goal is to supply premium branded flooring by the LOWEST POSSIBLE PRICES' leading customer care and after-sales services.
We assume that by adopting this strategy, we deliver the best flooring solutions. Abu Dhabi Vinyl Flooring frequently checks that we give 100 percent GUARANTEE lower prices for the highest quality floors. You can relax and buy from us and save money in this beautiful new building.