Buy Best Customized Blinds Abu Dhabi
With Custom Blinds Abu Dhabi, we give our clients a perfect window solution so that they can enhance the looks of their windows to look more beautiful and much appealing. These window coverings will entice your home decors completely as well. So for an alluring and lovely interior or window treatment solution, we suggest you buy our Custom Blinds UAE. They perfectly match your taste and your requirements. These best-quality blinds in Abu Dhabi are available at affordable and cost-effective rates as well, so they do not make any painful blow to your wallet.
No matter what the size of your window is. You just have to put a request with your requirements and we will make smart blinds Abu Dhabi for your windows of all sizes. Our customized collection is just according to your needs and desires. You dream about it and we are here to embody it!
Cover Your Windows With Best Blinds Abu Dhabi
We all know that blinds have always been a perfect and classy window solution for all kinds of your windows. But at our blind stores in UAE, we have made it much easier and enjoyable to buy designer-quality window blinds in Abu Dhabi at very cheap rates. We do not ever compromise on the quality of manufacturing materials, as it is our top priority to provide our customers with unmatchable quality blinds. 
We always use the top fabrications to create our easy Blinds Abu Dhabi and offer very low rates to the customers. Blinds are the basic and the most compact solution to getting 100% privacy. With these premium quality blinds, you can also control the amount of light that is entering your room. We offer the best shading solutions for your room rooms of every size and space exactly in accordance with your windows.
Upgrade Your Home with Blinds Abu Dhabi
If you are planning to upgrade the looks of your windows, then with no doubt, blinds are the best window covering option you would ever have. We offer you much more than blinds; we offer quality, perfection, and excellence in the shape of our Superb Quality Blinds Abu Dhabi that has the complete ability to increase the dignity of your interiors. Our Window Blinds in Abu Dhabi speak of authenticity and ethnicity.
We have a vast variety of high-quality blinds and related products for the up-gradation of your homes. Our trademark is our supreme quality and we will never look back from there. With the most experienced and expert persons, we can also help you in choosing the best blinds that will suit your interiors. At abudhabivinylflooring.com, we provide beautiful products at amazing prices.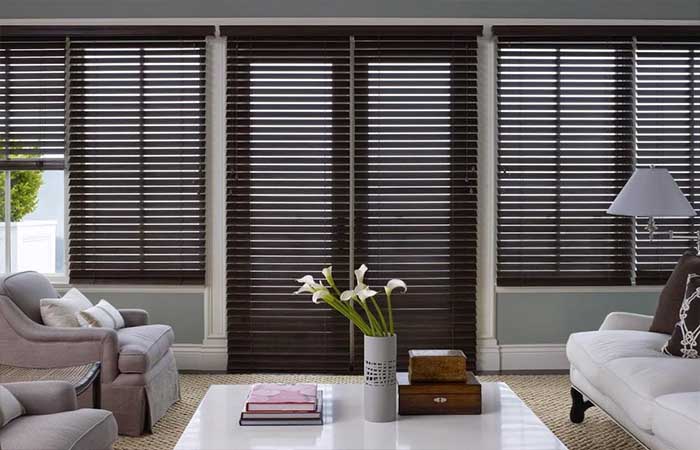 Shop of Blinds Abu Dhabi According to Your Need
While buying Blinds Abu Dhabi, you must make sure that they are perfect for having functional properties and look fabulous with the decors of your interiors. Our bespoke blinds are incredibly easy to install and designed in such a way that they fulfill all the required needs.
If you want to give a sophisticated look at your windows, then we are one of the best blind shops in Abu Dhabi that offer customers bespoke blinds according to their desires and needs. We are a customer-oriented company that takes complete care of the customer's requirements and gives them pocket-friendly products.
Why We Prefer Blinds in Abu Dhabi
As privacy is the top priority of people these days. So blinds are the best option to get complete privacy in your private places. With our Blinds Abu Dhabi, you can enjoy 100% privacy in your rooms. Another reason to select us is that our blinds have perfectly insulating qualities, so maintain your room temperature as well. You can also control the amount of light coming into your room. We also offer 24/7 blinds installation in Abu Dhabi at your threshold with our professional team. Contact us today and get blinds from our exclusive collection to elevate the interiors of your home.