Buy Best Customized Blinds Abu Dhabi At Reasonable Rates
With Custom Blinds Abu Dhabi, we give our clients a perfect window solution so that they can enhance the looks of their windows to look more beautiful and much more appealing. These window coverings will entice your home decors completely as well. So for an alluring and lovely interior or window treatment solution, we suggest you buy our Custom Blinds UAE. Abu Dhabi blinds perfectly match your taste and your requirements. These best-quality blinds in Abu Dhabi are available at affordable and cost-effective rates as well, so they do not make any painful blow to your wallet.
No matter what the size of your window is. You just have to put a request with your requirements and we will make smart blinds for your windows of all sizes. Our customized collection of curtains or blinds is just according to your needs and desires. You dream about it and we are here to embody it!
Cover Your Windows With Our Luxury Blinds Abu Dhabi
We all know that blinds have always been a perfect and classy window solution for all kinds of your windows. But at our blind stores in UAE, we have made it much easier and enjoyable to buy designer-quality window blinds in Abu Dhabi at very cheap rates. We do not ever compromise on the quality of manufacturing materials, as it is our top priority to provide our customers with unmatchable quality blinds.  We always use the top fabrications to create our luxury Blinds Abu Dhabi and offer very low rates to the customers.
Blinds in UAE are the basic and the most compact solution to getting 100% privacy. With these premium quality blinds, you can also control the amount of light that is entering your room. We offer the best shading solutions for your rooms of every size and space exactly by your windows.
We Have Superb Quality Blinds Abu Dhabi At Affordable Rates
If you are planning to upgrade the looks of your windows, then with no doubt, blinds are the best window covering option you would ever have. We offer you much more variety of blinds; we offer quality, perfection, and excellence in the shape of our Superb Quality Blinds in Abu Dhabi that has the complete ability to increase the dignity of your interiors. Our Window Blinds in Abu Dhabi speak of authenticity and ethnicity.
We have a vast variety of high-quality blinds like roller blinds Abu Dhabi and related products for the up-gradation of your homes. Our trademark is our supreme quality and we will never look back from there. With the most experienced and expert persons, we can also help you in choosing the best blinds that will suit your interiors. At our best blind shop in UAE, we provide beautiful products at amazing prices.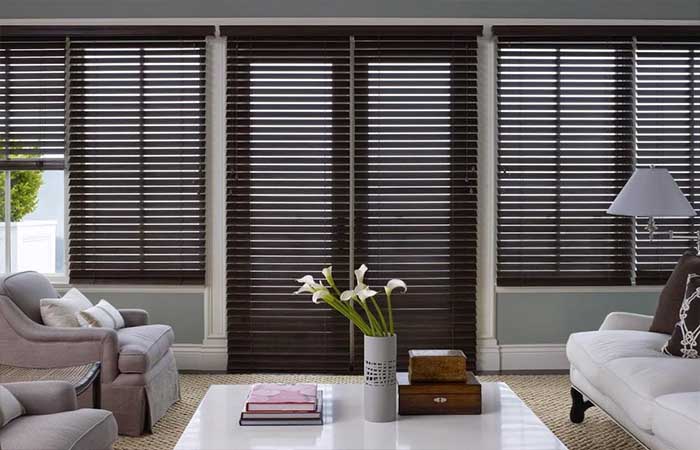 Shop of Our Best Blinds Abu Dhabi According to Your Need
While buying blinds, you must make sure that they are perfect for having functional properties and look fabulous with the decor of your interiors. Our luxury blinds Abu Dhabi are incredibly easy to install and designed in such a way that they fulfill all the required needs.
If you want to give a sophisticated look at your windows, then we are the best blind shop in UAE that offers Abu Dhabi blinds according to their customer's desires and needs. We are a customer-oriented company that takes complete care of the customer's requirements and gives them pocket-friendly blinds with the best installation services.
Check Out Our Enormous Variety Of Blinds Abu Dhabi
Whether you are looking to buy some stylish window treatments for your residence or office, we have the best blinds options. Our blinds come in the latest variety:
1. Blackout Blinds
In the case of window treatment in Abu Dhabi, we provide a wide range of blackout blinds. These blinds come in a large variety of designs, styles, and textures to match the decoration of every room. They are very easy to install and come with an automatic system. The best thing about them is that they help you regulate the amount of light you want to let in or shut out.
2. Venetian Blinds
We offer a wide collection of Venetian blinds Abu Dhabi that is very stylish, sturdy, and strong. These blinds are the best for use in the kitchen and bathroom since the aluminum slats come completely waterproof and just wipe clean with a damp cloth. Each blind has a turn wand mechanism for complete control, ideal for south-facing, sunny rooms.
3. Wooden Blinds
Wooden Blinds are a perfect window treatment for homes and offices. They give beauty to the interiors and also create a soothing ambiance. Our various designs and colors available with wooden Blinds from Abu Dhabi include; mini blinds, cellular blinds, aluminum blinds, faux wood blinds, wooden Venetian blinds, vertical blinds, bamboo blinds, etc.
4. Panel Blinds
We abudhabivinylflooring.com offer luxury panel blinds that are made using high-quality raw materials that help them produce cheap but elegant and stylish window blinds. These blinds are durable and long-lasting. Also, these blinds are designed to give you complete privacy while still maintaining the warmth inside the room.
5. Duplex Blinds 
We are the best provider of duplex blinds Abu Dhabi. We have a vast variety of blinds at discount prices. One of the major benefits of our duplex blinds is their energy efficiency. Since they are made of aluminum, they are quite durable and can last for many years if not replaced due to some physical damage.
Get Our Excellent Blinds Services In Abu Dhabi
We are a leading provider of window treatments in Abu Dhabi. We have many beautiful blinds that can be used in the bedrooms or even the bathrooms. Our customers are very happy with the quality of the products that we provide. Many of our clients are very satisfied with the results they get using our best blinds, and the great customer care we provide. So, whether you need some curtains or need window blinds Abu Dhabi, you can always count on us to deliver you the best quality products at the most reasonable rates.
To make the most of this type of window covering, it is recommended to work with a professional to ensure a seamless installation. Whether you are in the market for curtains or blinds, you can rest assured that our team will do a great job and give your home a stylish and luxurious look. You can contact us or visit our showroom for the most beautiful options. Our experienced designers will assist you in making the best selections.
Why do you prefer Blinds in Abu Dhabi?
As privacy is the top priority of people these days, blinds are the best option to get complete privacy in your private places. With our Window Blinds Abu Dhabi, you can enjoy 100% privacy in your rooms. Another reason to select us is that our blinds have perfectly insulating qualities, so you can maintain your room temperature as well. You can also control the amount of light coming into your room. We also offer 24/7 blinds installation services in Abu Dhabi at your threshold with our professional team. Contact us today and get blinds from our exclusive collection to elevate the interiors of your home.